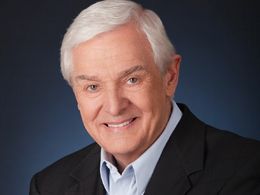 How Big Is Your God?
Turning Point con Dr. David Jeremiah
Oferta destacada de Dr. David Jeremiah

Hope: Living Fearlessly in a Scary World
There's no question about it: we live in a world that is often a scary place to be. Many of us try to drown out our troubles with all sorts of distractions—anything to avoid the gnawing fear.In Hope, Dr. David Jeremiah makes the case that we don't need to live that way. There is an unshakable hope—a rock-solid foundation—that will never fail us.