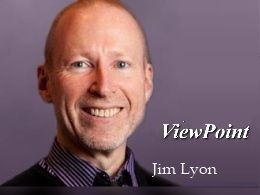 Charles Dickens, Jesus, and the Hope of Christmas!
ViewPoint con Jim Lyon
Oferta destacada de Jim Lyon

Hymns & Stories from the Chapel
Every song has a story. And exploring those stories can add depth and meaning to even the already treasured and familiar. CBH ViewPoint is proud to bring you these stories, captured in song, in the hope that they will help you see the hymns, your world, and yourself in fresh new ways.

Your gift with a donation of any amount. 
To receive your copy of 'Hymns & Stories from the Chapel' or the 'Hope for Today and Tomorrow Journal' simply click on the donate button. Please indicate your product of choice in the Comments field on the credit card information page. If you would prefer to make your donation over the phone please call 800-848-2464 Ext 2161 or send e-mail to: [email protected]